The Most Efficient Way To Help Families In Real Financial Need
Join our monthy giving program & help a needy family every month
Or make a

one time

donation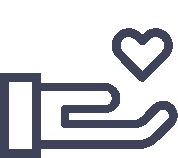 Ready To Give a Family Hope?
I'm a paragraph. Click here to add your own text and edit me. I'm a great place for you to tell a story and let your users know a little more about you.
"One of the BEST organizations I've heard about in a long time, JUST5! It's an organization that believes in the power of unity.."
DARA ABAEI, FOUNDER OF LAJUN.COM
Automatic Monthly Donations
Do good on autopilot. Your tax-deductible donation is automaticlly charged on the 5th of each month. Its easy to edit or cancel at any time.
100% of your donation & other donations is accumulated at the end of the month. We make a careful and critical evaluation & fund the families that need the most help.
Every month, you receive an email introducing you to the family you supported. You'll always see your impact